Kia Filter Services
in Hagerstown, MD
Looking for Filters for Your Kia? Come to Hagerstown Kia near Halfway, MD
To stay operating at its best, your Kia uses several filters in various vehicle systems. These filters will need to be changed from time to time -- and when those times come, head to Hagerstown Kia! We proudly provide genuine Kia parts and authorized Kia service to drivers in Halfway, Boonsboro, and beyond. Find out more about the various filters we offer on this page or stop by our parts store to pick up the filters you need. If you would prefer to have one of our certified technicians replace a filter, we can help with that, too!
Common Filter Types at Hagerstown Kia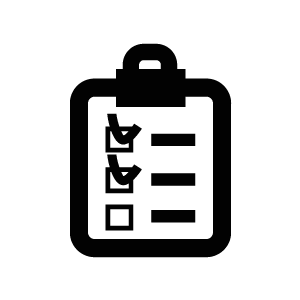 Oil Filter
The engine oil is responsible for keeping the moving metal parts of your Kia's engine well lubricated. As the oil moves through the engine, the oil filter prevents any sediment or other contaminants from entering the engine. Even a small bit of sediment can cause damage, so it's best to make sure that the oil filter gets replaced with every oil change.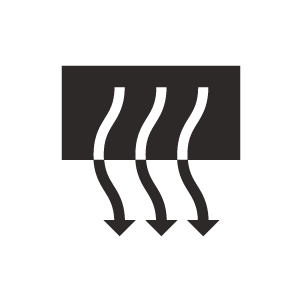 Fuel Filter
The fuel filter works in much the same way that the oil filter does. If any sediment has entered your vehicle's fuel tank, the fuel filter keeps it from entering the fuel lines (and, eventually, the combustion chambers). If you drive an older vehicle, you may need to change the fuel filters every couple of years. In some modern Kia models, you may be able to go for most of your vehicle's lifetime without changing the fuel filter, but you should always check the owner's manual first.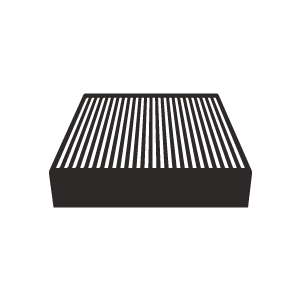 Cabin Air Filter
The cabin air filter keeps bugs and other contaminants like pollen and mold from being swept into your vehicle's cabin, however, it will grow clogged over time. The frequency with which you will need to have it replaced depends largely on the conditions in which you're driving. If the pollen count is high, or you drive on lots of dirt roads, you should have it changed even more frequently than the owner's manual says.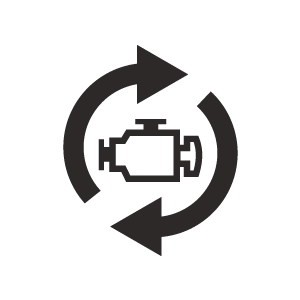 Engine Air Filter
TThe engine air filter does the same thing as the cabin air filter, except that it keeps contaminants from entering your Kia engine's combustion chambers. To keep your Kia performing at its best, this filter will need to be changed regularly.
---
Schedule Filter Replacement Service at Hagerstown Kia, Serving Smithsburg and Williamsport, MD
Ready to bring your Kia in for filter replacement service? Give us a call or use our online service scheduler. We look forward to seeing you at our service center at Hagerstown Kia.
 Schedule Service
Hagerstown Kia Service Center Amenities
Expert Technicians
Complimentary Wifi
Refreshments
Shuttle Service
Express Oil Service
Comfortable Waiting Area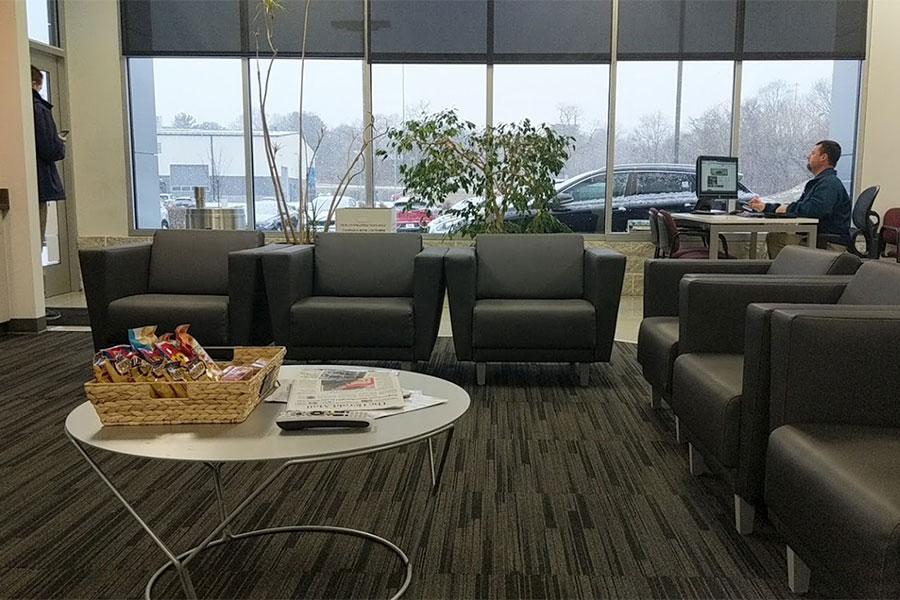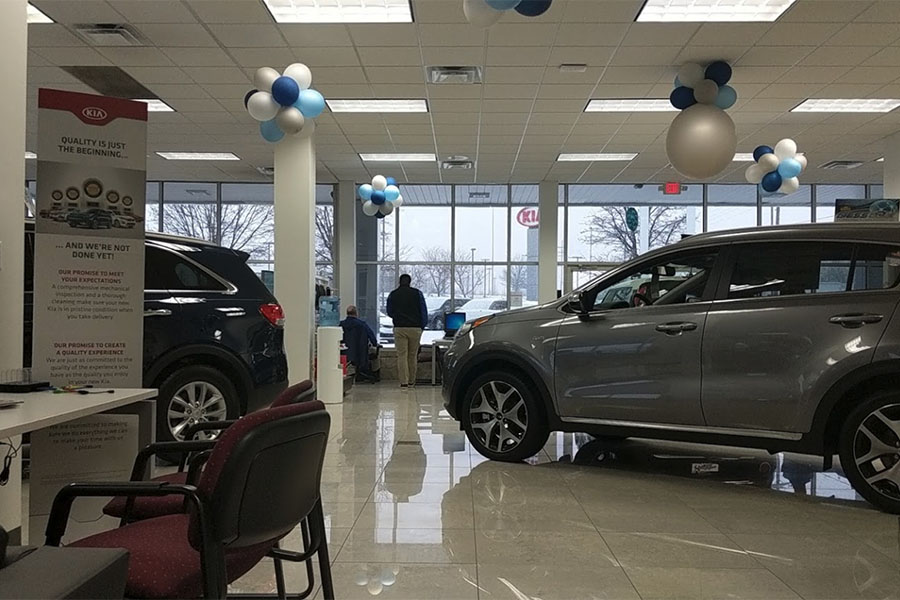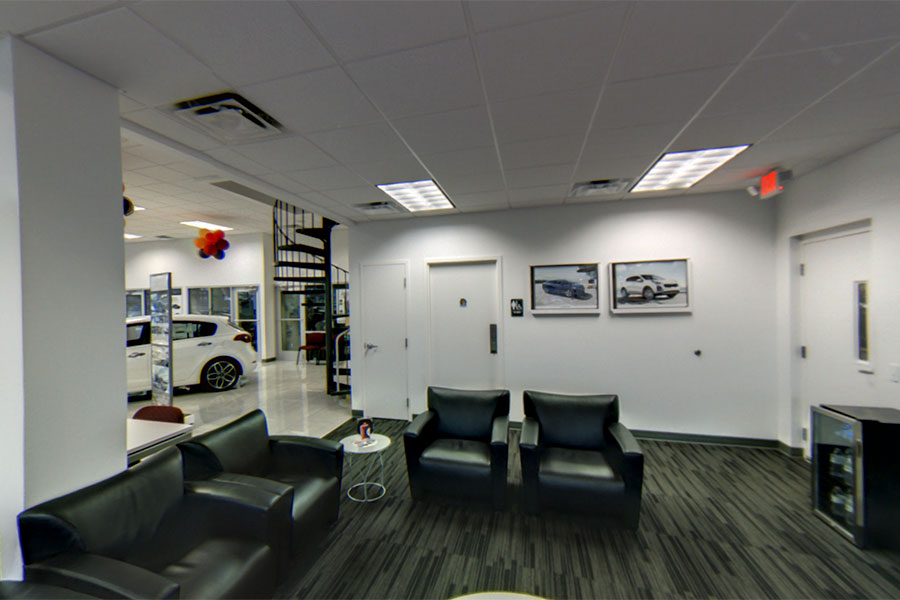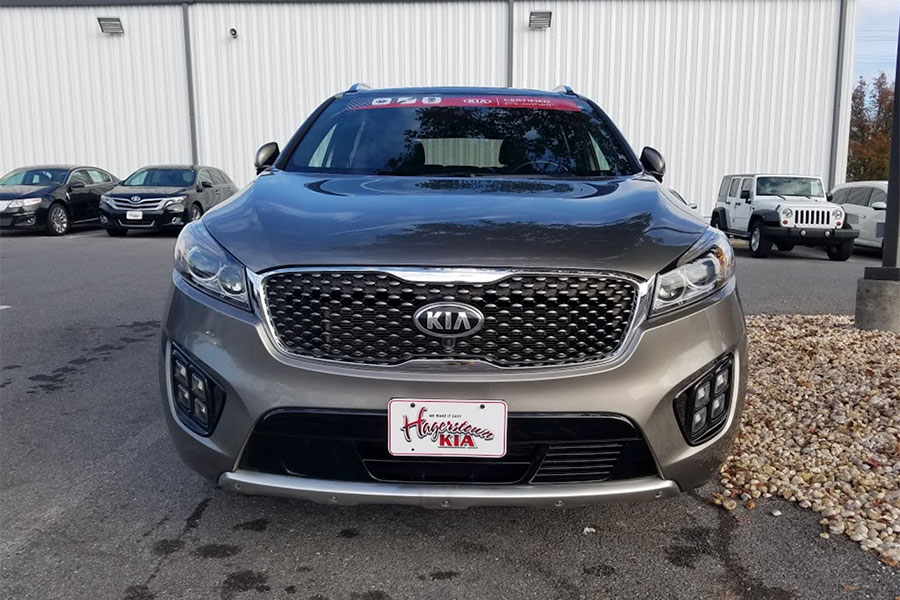 Get Directions
Hagerstown Kia

10307 Auto Place
Hagerstown, MD 21740