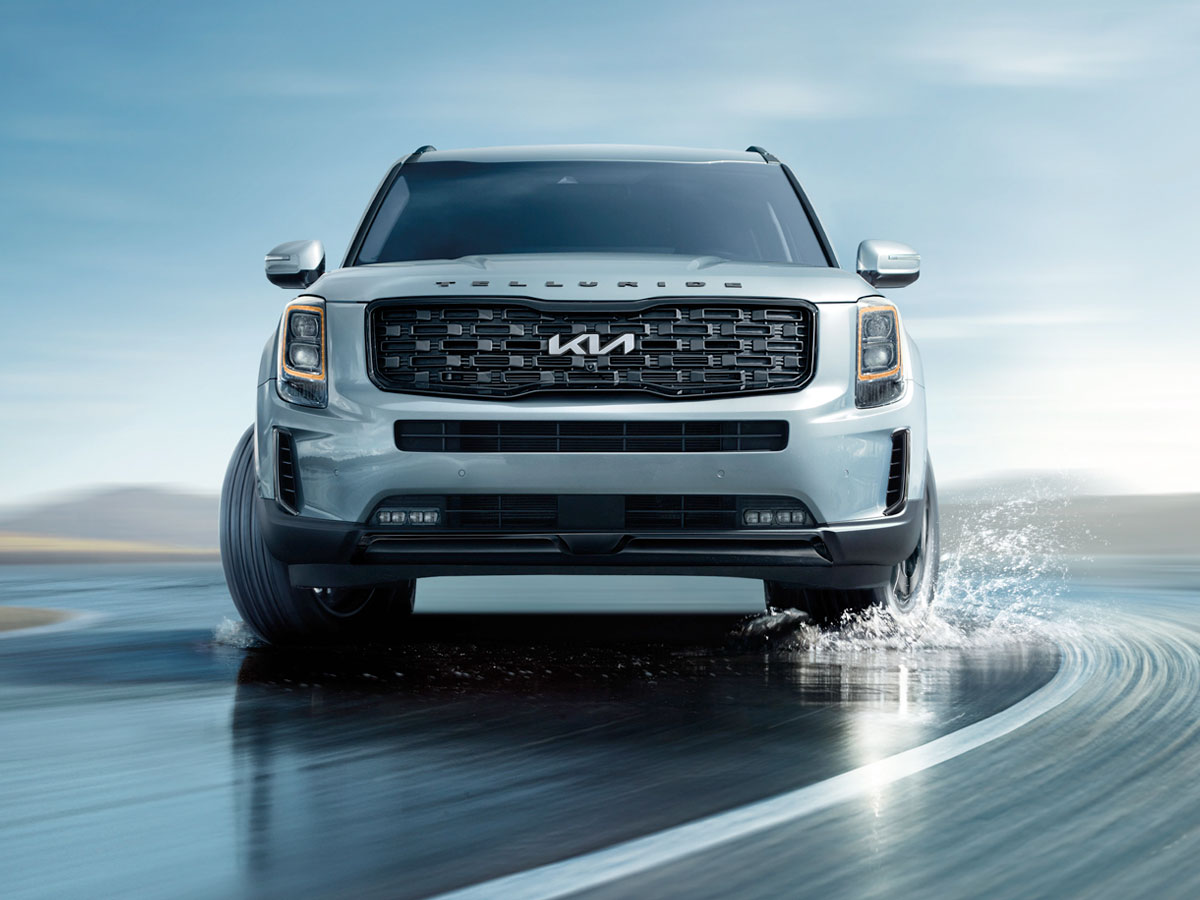 Kia Windshield Wiper Blade Replacement in Hagerstown, MD
Local Kia drivers should visit us for a convenient and hassle-free windshield wiper blade replacement service. We know that the nearest parts store is flooded with aftermarket wiper blades with fancy packaging, but what blades are the best when it comes to guaranteed fit and durable performance? We install genuine OEM wiper blades explicitly designed for Kia models, and they provide durable performance when you need it most. Our service removes the wiper blade maintenance guesswork and hassle, so schedule our expert technician to install your new wiper blades today at Hagerstown Kia.
  Schedule Service
  Service Specials

Windshield Wiper Blades & Maintenance
Windshield wiper blades have a rubber composite design that allows for them to squeeze against the windshield's contour while moving across, removing moisture. Rubber is ideal for moisture removal but simply does not last for very long. The best windshield wiper blades operating in favorable conditions will only last for about one year before the performance begins to slip. The average vehicle near Hagerstown, MD, will need new windshield wiper blades installed every six months.
Get Genuine OEM Wiper Blades Installed
Choosing a genuine Kia windshield wiper blade replacement service saves you the hassle of selecting the right blades for your model and installing them on your own. Why not schedule a genuine Kia wiper blade replacement service where you know that we will install the highest quality parts with a fast turnaround? We install genuine Kia OEM blades with a durable rubber composite and are guaranteed to hug your windshield's contour for optimal moisture clearing and visibility.
When do Windshield Wiper Blades Need Replacement?
We recommend that your windshield wiper blades maintenance plan includes monthly inspections to ensure peak performance and safety in adverse weather. Finding out that you need new wiper blades in heavy rain or snow is the worst-case scenario. Be sure to get new wiper blades installed if any of these describe your old blades:
Rubber is cracked, torn, or flapping against the windshield
Frames bent or broken
Lack flexibility/brittle
Dirty windshield
Making poor contact
Skipping across the glass, often with a chattering noise
Streaks or haze left on the windshield
Glass-on-metal scratching noise
Schedule Windshield Wiper Blade Replacement at Hagerstown Kia
Booking a windshield wiper blade replacement is handy online or by phone. We know that sometimes it can be difficult to find time for making phone calls, so be sure to use the online service scheduler to book an appointment when it suits your schedule.
  Schedule Service
---
Dealer Wallet Service Marketing & Fixed Ops SEO by
Service Hours
Monday

7:30AM-6:00PM

Tuesday

7:30AM-6:00PM

Wednesday

7:30AM-6:00PM

Thursday

7:30AM-6:00PM

Friday

7:30AM-6:00PM

Saturday

7:30AM-5:00PM

Sunday

Closed