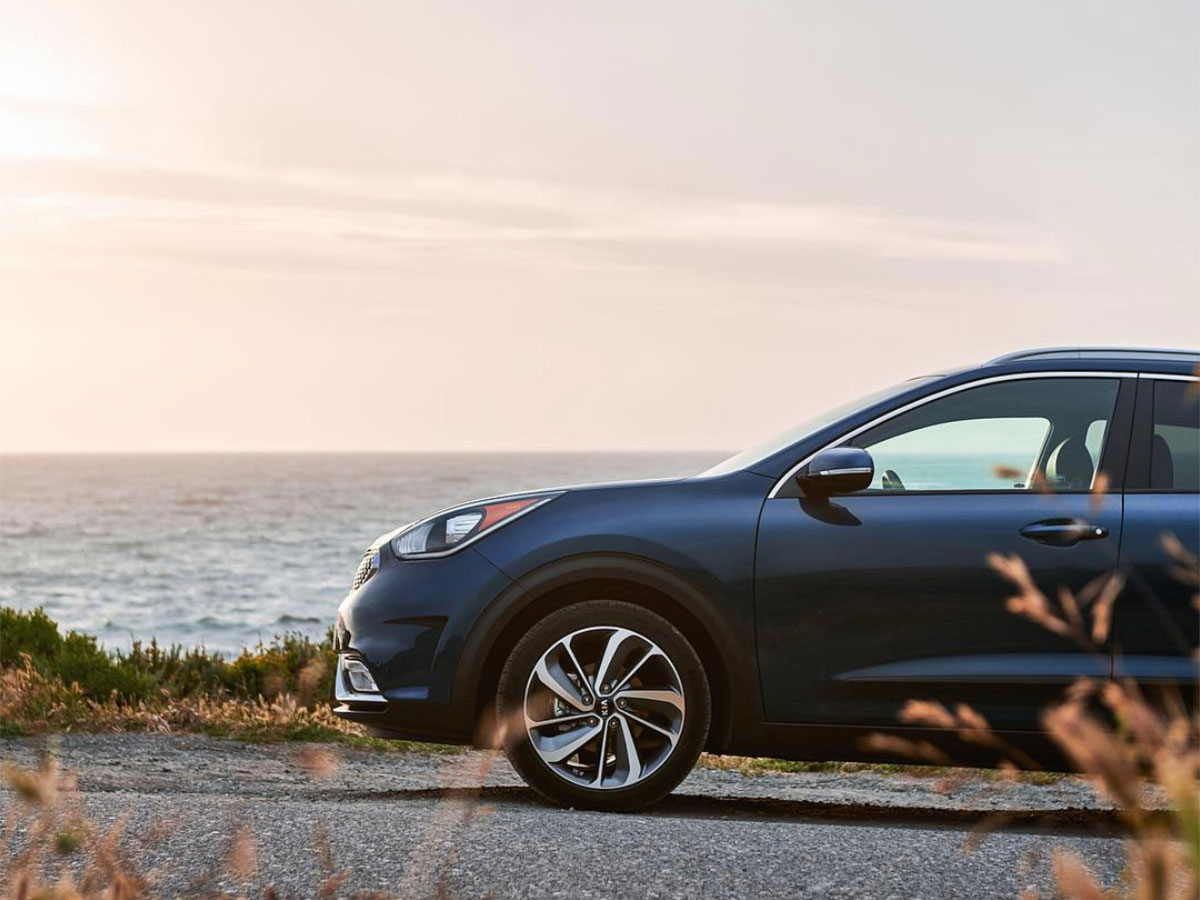 New Kia Brake Pads in Hagerstown, MD
Brake pads eventually wear out and need to be replaced with new brake pads. This service is difficult for drivers to do themselves, so it's a good idea to come into a professional service center for brake pad replacement. A fully equipped service center like ours will have machines like a lift that make it much easier to work on your vehicle's brakes. With the correct tools, taking off the old brake pads and installing new brake pads is a quick and easy service. Read on to learn more about why brake pad replacement is important.
  Schedule Service
  Save To Phone



How Your Brake Pads Work
Brake pad replacement is important because properly functioning brakes are vital to safe driving. The new brake pads that your vehicle will have will help decrease the stopping distance once you hit the brakes. This could be the difference between getting into an accident and avoiding an accident. Also, new brake pads will decrease the amount of wear that your brake discs accumulate.
Driving With Worn Out Brake Pads
Failing to schedule a brake pad replacement could have serious consequences. At first, your vehicle will not stop as quickly as it should. This is because the worn-out brake pads do not grip the brake discs as effectively as new brake pads. This may sound bad enough, but putting off brake pad replacement for an extended period of time may have even worse consequences. Brake pads that are totally worn out can actually damage the brake discs. This can result in necessary repairs to the discs. If the discs are damaged badly enough, they may even need to be replaced. In short, putting off brake pad replacement is not a good idea. Getting new brake pads for sale at our service center and having us install them is the better option.
Great Service, Great Parts, Great People: Hagerstown Kia
Drivers in Hagerstown, MD and surrounding areas like Halfway, Boonsboro, Smithsburg, and Williamsport, MD have been getting top-notch service at Hagerstown Kia for years. We may be best known for our impressive selection of new Kia vehicles, but we also have a fully equipped service center on-site. Contact us today to get your brake pads replaced and to get any other repair or maintenance service that you may need.
  Schedule Service
---
Dealer Wallet Service Marketing & Fixed Ops SEO by
Service Hours
Monday

7:30AM-6:00PM

Tuesday

7:30AM-6:00PM

Wednesday

7:30AM-6:00PM

Thursday

7:30AM-6:00PM

Friday

7:30AM-6:00PM

Saturday

7:30AM-5:00PM

Sunday

Closed